Should I Consider Premade Fence Panels?


As an innovative Do-It-Yourself homeowner, you have this impetus to build your own fence rather than pay out of pocket for a team of professionals to do all the heavy lifting. You just want to purchase the necessary parts and supplies and get to work on construction. A fun and reasonable challenge—and one proffering two basic routes. In making your DIY fence, you can either assemble the thing from scratch—what's known as stick building—or you can purchase premade fence panels in Fargo. These are panels that are always put together and simply need to be installed between fence posts (which, as the builder, you'll be responsible for setting up).
What are the pros of premade fence panels in Fargo?
Because these fence panels have already been stitched together, you save an exceptional amount of time otherwise spent on measuring, cutting, and attaching individual planks and parts. A process that otherwise requires many days or even weeks (possibly even more, depending on how many helpers you have and how many feet of fencing you need) is done away with at the click of a purchase button at our online store, America's Fence Store. And because the panels are premade according to a specific design, you can rest assured that your fence will have a uniform look!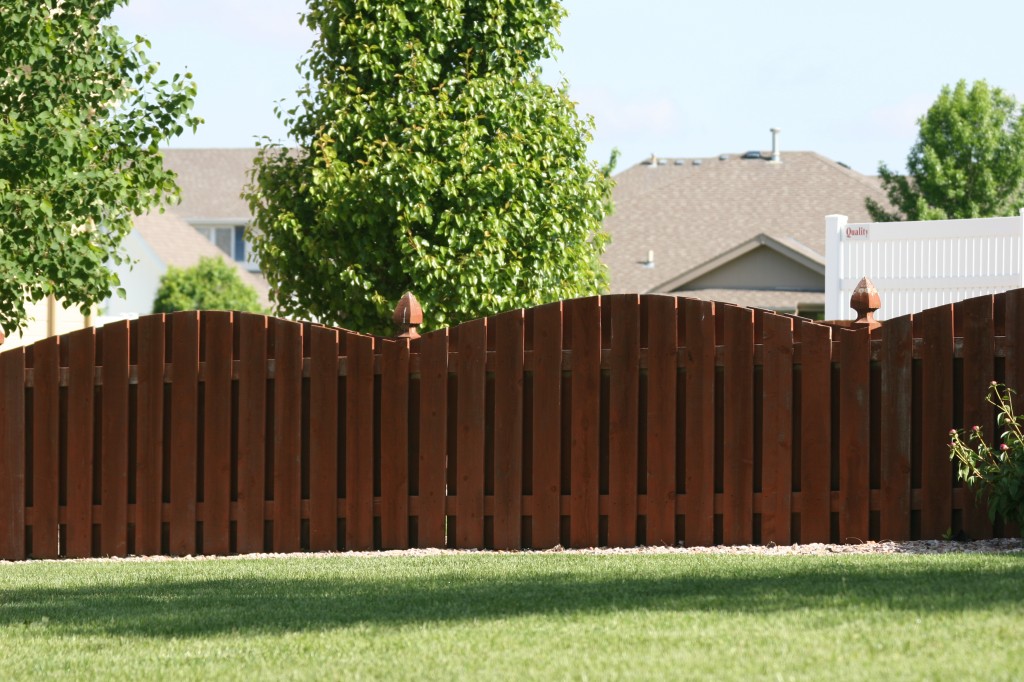 As mentioned at the top, you as the homeowner will be required to handle everything related to the fence posts: measuring and marking each installation point, setting the plumb lines, digging holes where the posts will be set, and setting the concrete. Once your posts are set up—and set up properly—it might be possible to install all your premade fence panels in the course of a few days!
Please note that each successful panel installation requires a minimum of two people: one to hold each end of the panel as it's installed between two posts.
What are the cons of premade fence panels in Fargo?
The number one thing to be aware of is that your fence posts must be spaced apart just right, as your premade fence panels cannot be customized in terms of width. So take care to make precise measurements and mark/install fence posts according to the predetermined width of each panel. Customization itself is also not so feasible when it comes to premade fence panels. (This is one advantage to stick building: you can design and construct each part of the fence as you wish, making changes as desired.)
Here's an important piece of advice. If you opt for premade fence panels for your DIY job, only purchase from a reputable fence contractor or fence store. While you can readily purchase panels from the local big box stores in Fargo—and while they are cheaper—the lower cost translates into weak, fragile panels that can be easily broken (especially by the harsh storms frequent in Fargo during the winter). In addition to being made of cheaper, flimsier wood, these fence panels are often held together by screws or even staples.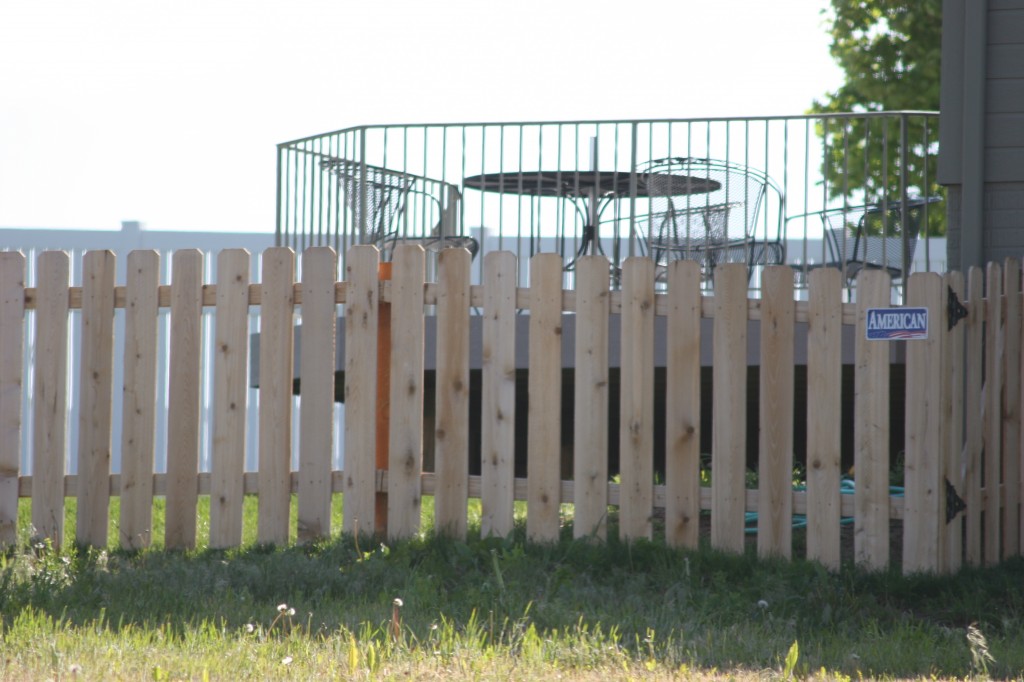 How to install premade fence panels on a hill.
Having driven around your neighborhood a bunch of times, you've inevitably noticed the occasional yard with fencing installed in a step-like formation. This is the best way to install premade fence panels. Doing so, of course, leaves some triangular gaps between the bottom of the fence and the sloped grade of your property—and these gaps will need to be filled in with soil, shrubs, etc. (After all, what's the point of installing a fence if animals and people can simply crawl underneath?) Do note that step-shaped fence installation requires additional work on your part as the installer—especially when it comes to setting fence posts. Because posts must be set at a certain depth in the ground while remaining tall enough to reach the top of each panel, each one needs to be custom measured and cut as the fence moves up and down the hill.
Where can I purchase premade fence panels in Fargo?
As mentioned earlier, American Security and Gate Company recommends purchasing premade fence panels only from reputable contractors—such as our online fence vendor American Fence Store! Here, we sell our high-quality wood fence panels, available in two forms: Fully Assembled and (the slightly cheaper option) Not Assembled.